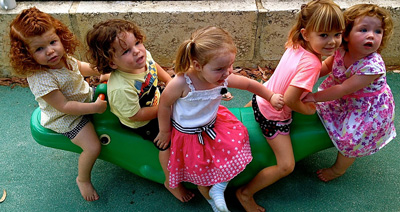 Just across the car park from the main entrance to Mater Christi Catholic Primary School, housed in the 3yo kindy building and Mater Christi Community Hall is the Mater Christi Parish Playgroup. Monday and Friday mornings our families meet for a cuppa and a lovely morning tea whilst the kids get together and socialise the best way that kids know how – loudly and with gusto!
We have great indoor and outdoor facilities, with a large collection of toys, craft activities, puzzles, books, music, dress – ups and ride-ons that are all dearly loved and rotated to keep things interesting each week.
There is a spread of ages from babies right through to four year olds, giving new children a chance to meet and play with kids their own age, kids to look up to and babies to adore and influence.
What to expect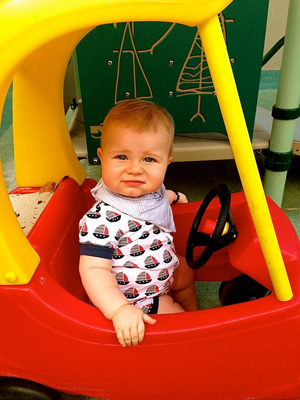 The children arrive each week and get moving into their chosen activities in their gorgeous little social circles where friendships are formed and solidified giving them each the chance to graduate into the school environment with an already active friendship base. Parents are also given the opportunity to form friendships with those in the parish and from the local area. Like minded parents with children of the same age offering support, friendship, conversation and advice all over a delicious morning tea that normally involves chocolate!
We have a somewhat structured morning that includes shared fruit time, actives, craft, inside and outside play, water play (weather permitting) and we finish up the group with our favourite songs and nursery rhymes (you can hear the rendition of "Row Row Row Your Boat" from the main office) then of course, the beloved 'Treasure Bag'. We have found that these structured mornings assist in the transition into kindy later on and the children love knowing what to expect each day.
Interested in joining?
On our current days, there are limited vacancies but we are also looking to offer another session. Perhaps you have a Mothers' Group that would like to join or maybe you would like to start your own day and group?
Grandparents are always welcome and yes, we have Dads that attend playgroup too!
If you are looking for a playgroup that is welcoming, well equipped, fun and local to your school or area, we welcome new families.
Further details
Nakita Tuffin
President
mcplaygroupinc@gmail.com