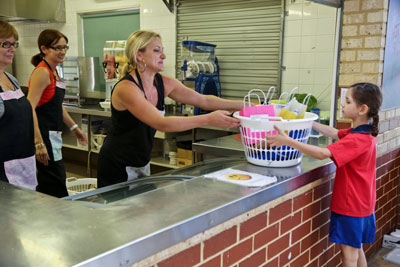 Online ordering is now available at Mater Christi through Our Online Canteen: www.ouronlinecanteen.com.au
Here are some key facts about the service:
Our Online Canteen is a safe, secure, easy to use website
IPhone and Android is available.
The system is completely FREE for parents to use. Adding credit is also free using the direct deposit option. Using PayPal or credit card will incur a small transaction fee.
Orders can be placed up to two weeks in advance.
There is a toll-free Help Line 1300 116 637 available 24/7 to attend any of your questions
Promotes Healthy Eating through greater control of your child's order and you have direct access to the "traffic light" system when selecting menu items.