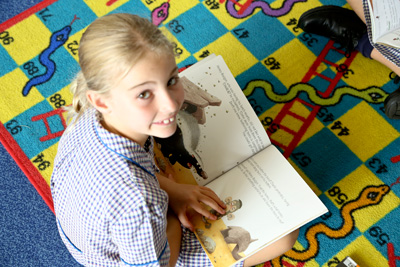 Mater Christi Catholic Primary School participates in the Scholastic Book Club. Order forms are distributed to the students about eight times per year.
This is a great way to purchase books for your children and for the school to earn points, which are then used to obtain books for the Mater Christi library.
Online orders only
Mater Christi has signed up to LOOP, the NEW Scholastic Book Clubs Linked Online Ordering & Payment platform for Parents. This new platform makes it easy and eliminates the need for paper order forms plus your online order is submitted to the school safe and sound.
Log into www.scholastic.com.au/LOOP or download the NEW iPhone and iPad app from the App Store! More information