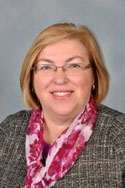 Welcome to Mater Christi a Catholic Primary School that has for 25 years this year, educated both boys and girls, fostering an environment of excellence, community, charity, love of learning and social justice.
Mater Christi is a vibrant triple stream primary school catering for approximately 680 students from 3yo Kindergarten to Year Six. Our modern, well-resourced school is found at the end of a cul-de-sac overlooking Yangebup Lake. We offer an excellent education, provided by capable, caring and committed staff, all of whom work together with the strong support of our parents in the best interests of the children in our care. Strong parent-teacher partnerships are valued and we support the important role that parents have to play in developing their child's potential for learning. Families are welcomed into our school at all times and their contribution to the life of the school is valued highly. We offer a number of specialist programs including Drama, Music, Instrumental Music, Italian, Physical Education, Reading Recovery as well as the School Sports program.
As a Catholic Parish community school, there is an excellent relationship between the School and Parish. Children attend Mass regularly and Religious Education is taught daily. Parish Playgroup operates on-site and is well patronised. Together we assist the children to acquire a deeper knowledge and love of God.
We are very proud of our children and our school community, and feel blessed in the strong partnership that exists between school, home and Parish. If you would like any further information please contact the office who will happily answer any questions you may have.
Miss Toni Kalat
Principal