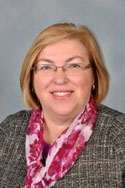 Welcome to Mater Christi, a Catholic Primary School that has for over 25 years, educated both boys and girls, fostering an environment of excellence, community, charity, love of learning and social justice.
Mater Christi is a Catholic primary school catering for children from 3 year olds to Year 6. Our classrooms are well resourced and provide modern and stimulating learning spaces.
Mater Christi is a vibrant triple stream primary school where our enthusiastic and dedicated staff offer innovative, engaging and high quality learning programs which cater for the diverse needs and interests of our students. Children at mater Christi have opportunities to develop collaborative skills, critical thinking, communication and creativity. At Mater Christi children are challenged and supported in all areas of the curriculum to become active, lifelong learners who can contribute, live and succeed in society.
Mater Christi caters for the pastoral care and inclusion needs of all students. We work collaboratively to support and develop happy, confident and inquisitive students who are ready to embrace and celebrate faith, learning and life.
We pride ourselves on strong, quality parent-teacher partnerships. Families are welcomed into our school and parents are recognised as the first educators. Their role is high valued and supported in developing their child's potential for learning. The contribution they make in building and contributing to our community spirit is outstanding.
We offer a wide range of specialist programs including Drama, Music, Italian, Physical Education and Science. Our students are also able to access support programs as Reading Recovery, MiniLit, MacqLit, Skills for Life, Collaborative Learning and Enrichment.
Mater Christi students are also given many opportunities to be involved in extra-curricular activities including Catholic Schools Performing Arts, Edudance, Junior and Senior Choir, individual music tuition, Sport and Enviro Club in collaboration with Emmanuel Catholic College.
As a Catholic Parish community school, there is an excellent relationship between the School and Parish. Children attend Mass regularly and Religious Education is taught daily. Together we assist the children to acquire a deeper knowledge and experience love of God.
We are very proud of our children and our school community and feel blessed in the strong partnership that exist between school, home and Parish. If you would like any further information please contact the office who will happily answer any questions you may have.
Miss Toni Kalat
Principal