Mater Christi unveil new learning space as part of expansion project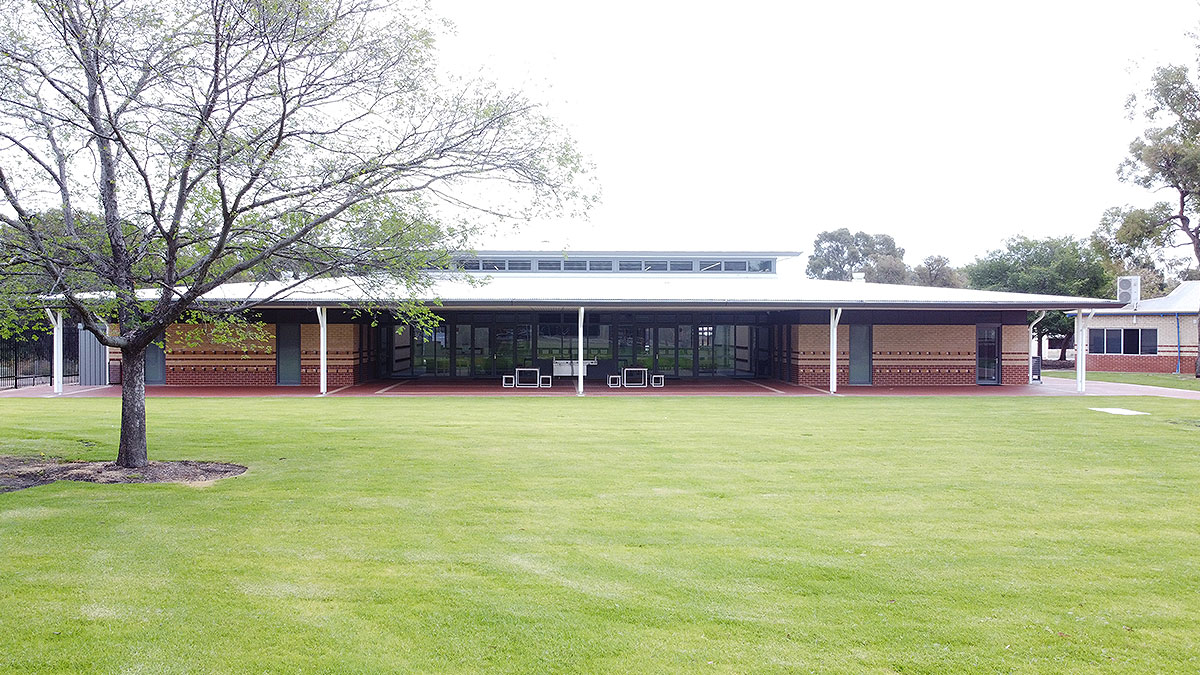 Mater Christi Catholic Primary School celebrated the blessing and opening of a new building for their Year 2's and 3's on Wednesday, 16 November, as part of a development plan to expand the school's learning spaces and facilities.
The ceremony was attended by Dr Debra Sayce, Catholic Education Western Australia Executive Director and Mater Christi Parish Priest Father Dat Vuong, as well as MP for Fremantle, Josh Wilson, representing the Federal Education Minister, MP for Cockburn, David Scaife MLA, His Worship Mayor Logan K Howlett, Mayor of Cockburn, and founding Presentation Sister Emmanuel Crocetti.
Robyn Collard (Nyungar Yorga of the Whadjuk and Ballardong groups) and a grandparent at the school, performed a Welcome to Country and smoking ceremony.
Dr Sayce said the new space will 'increase opportunities for students of all levels of ability to participate in all school activities, building an inclusive thriving school community.'
'Enduring partnerships between the Government and CEWA are critical to ensuring students, like those at Mater Christi Catholic Primary School, receive a quality education and their families are given school choice.'
Principal Toni Kalat said:
'We are truly blessed to have a state-of-the-art building design based on the school's teaching and learning direction.
'Together we have been able to provide extra general learning areas, including a shared breakout multipurpose room. As a result, students will benefit from a modern teaching and learning facility which enables the delivery of quality, child-centred education. They will also benefit from a new grassed play area.'
The new facility was designed to allow in natural light and airflow, in keeping with the school's sustainability goals.
The classrooms are collaborative learning spaces, with beautifully designed learning pods made from natural timber and glass viewing windows which connect the space to the surrounding bushland outside. They open into a shared learning area with space for the students to create and learn together. The purpose-built wrap-around support rooms will house onsite Speech and Occupational Therapy, a School Counsellor, School Psychologist, and areas for Mini-lit and Reading Recovery support programs.
The next stage of the project, which involves the building of an early learning space for kindergarten and pre-primary students, will begin in early 2023.
'This day was about making memories and being a part of the Mater Christi history,' Principal Kalat said.