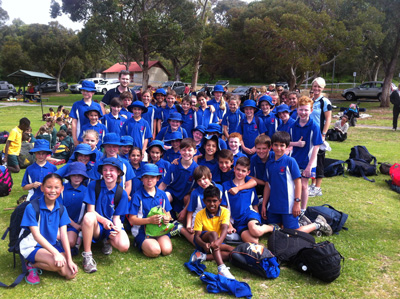 As part of the curriculum, Health and Physical Education provides students with an understanding of health issues and the skills needed for confident participation in sport and recreational activities.
In addition to sport lessons, students at Mater Christi participate in intra and interschool Athletics, Cross Country, Swimming and Winter Sports Carnivals. Year 1 – Year 6 students also participate in swim lessons.
Through opportunities within the local community Mater Christi students can also join a range of extra-curricular sporting teams and before and after school lessons/clinics are offered in tennis and karate.